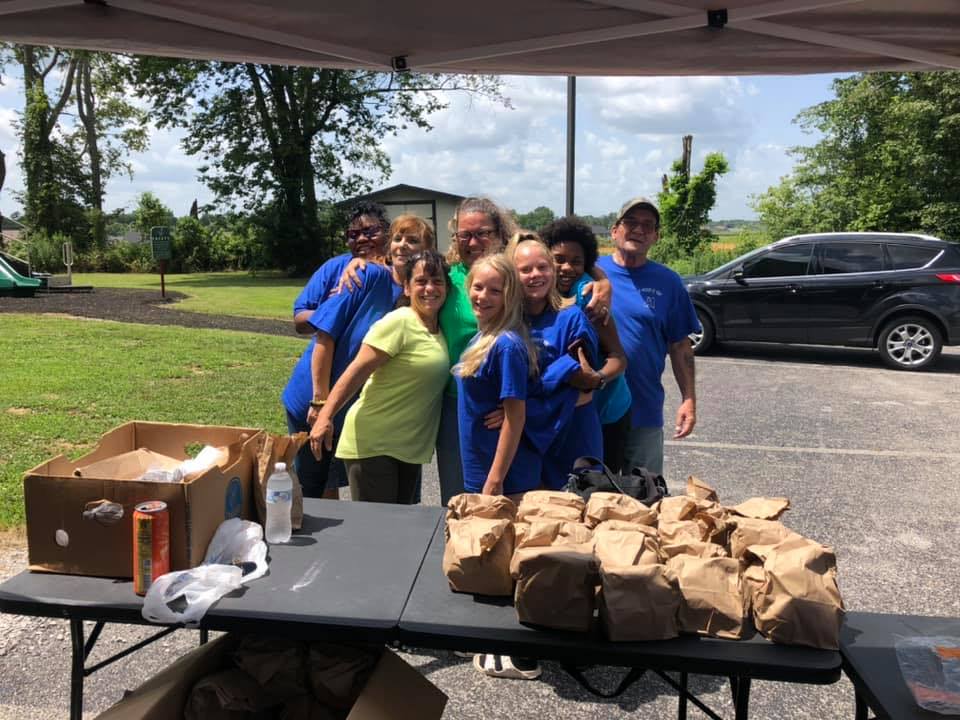 Mission of Hope is the Benevolence Outreach Ministry of Living Waters Community Church. Through this ministry we provide food and clothing to meet the basic need of those in our community. As we do so, we share the love of Christ.
We are located at: 285 Hugh Hunter Rd in Oak Grove, KY. 42262. For more info, to volunteer, or to donate food, contact Dawn Thomas at (931) 436-1306.

If you would like to donate: We are currently accepting all kinds of canned and dry goods (i.e. beans, rice, etc). We especially need the following items:
Rice
Ravioli
Canned Meat
Canned Soup
Pasta
Peanut Butter
Jelly
Pasta Sauce
Ramen
toiletries (soap, shampoo, feminine products, bathroom tissue, etc.)

We also gladly accept cash donations.
To make a donation using a debit or credit card, click here.
If you would like to mail a tax-exempt donation to support this ministry, you can send your check to:
Living Waters Community Church
Attn: Mission of Hope
PO Box 1125
Oak Grove, KY 42262
To donate food items, please contact the church at (270) 640-6100 or Dawn Thomas at (931) 436-1306.
Mission of Hope in the News: